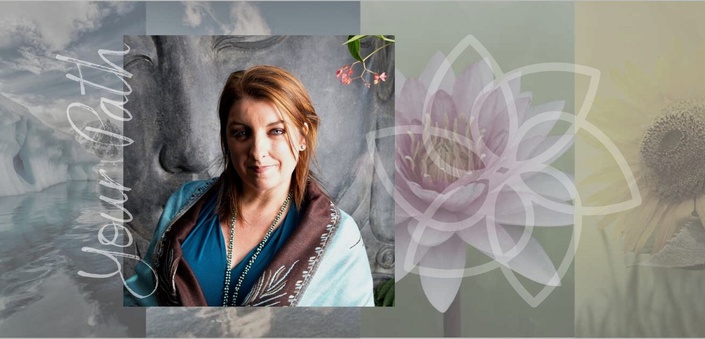 ENLIGHTENED APPLE TREE MEMBERSHIP with Colleen-Joy
Live Your Enlightened Life.<br>Monthly Online LIVE CLASSES<br>+ Weekly teachings + MEDITATION + MINDFULNESS exercises.
Enroll - Choose what you can afford
What if you could realize and experience your true non-dual self every day?
And not need to believe any spiritual teachings (including these teachings). Because you experience the reality of your own peace, love and wisdom.
So that you can live your enlightened life in the real world.
I'm looking for 10 new clients to welcome into my Enlightened Apple Tree membership group.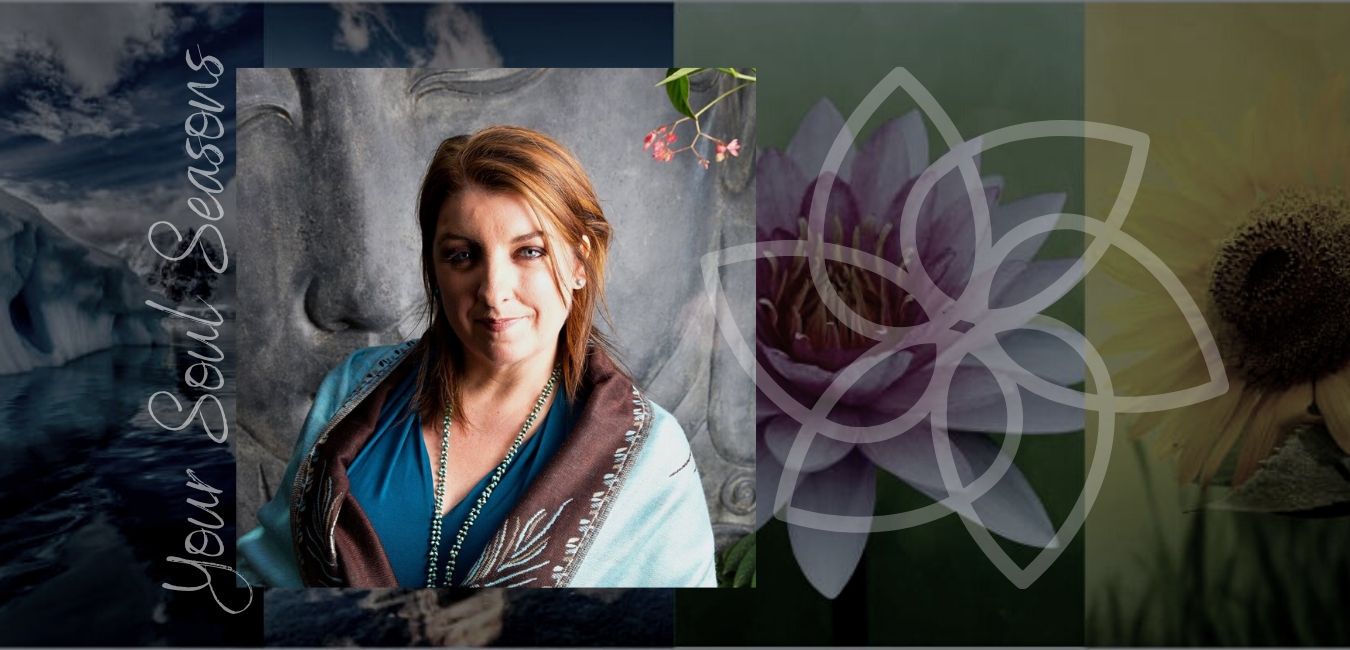 To guide through the seasons of your soul...
Through the winters of suffering,
the autumn of seeking,
the spring of spiritual awakening
and the summer of enlightenment.

Helping you to build a sanctuary for suffering,
find answers for your seeking,
realize your true self during your awakening
and embody the peace, love and wisdom of your enlightenment.
Your Soul Seasons...
from suffering to seeking,
from seeing to being.
Sometimes all it takes is to be given self-knowledge with love and to have a group and teacher to support your spiritual growth.

I don't want you to believe anything. I want you to directly experience, to know in your heart and soul who you truly are.
These step-by-step progressive non-duality teachings are designed to help you to directly experience and realize your non dual self.
Enlightenment takes courage and a love for truth. My role is to offer clarity, to hold the space for you while you enlighten your mind, heart and soul, to answer your questions as best I can and to guide you to deeper and deeper seeing.
Have a look at the curriculum (see below) that I have put together for you with great care and love.
If this path calls to your heart, I'd love to guide you to the enlightenment of your heart, mind and soul, so that you can live an enlightened life, in the real world of everyday living.

All my love,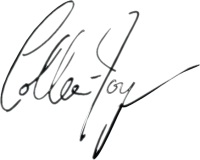 I'm looking for 10 new students to welcome into my Enlightened Apple Tree Membership program to support their non-dual self realization with weekly easy-to use teachings and help them to use natural meditation and mindfulness to discover and directly experience their true self, soul and source.
Are you tired of...
Searching for lasting peace, love and happiness.
Perhaps like me you weren't prepared to compromise on truth, because you want to know for sure, not hope or 'just have faith'.

Maybe like me, you decided to stop looking outside of yourself for love, peace, wisdom and happiness.
But you don't know how to stay in the peace, love and happiness that you sometimes find.

Do you dream of being a voice for wisdom and peace? But wonder how you're meant to "get there" when you still feel fear, anger and sadness, and still have problems in your life.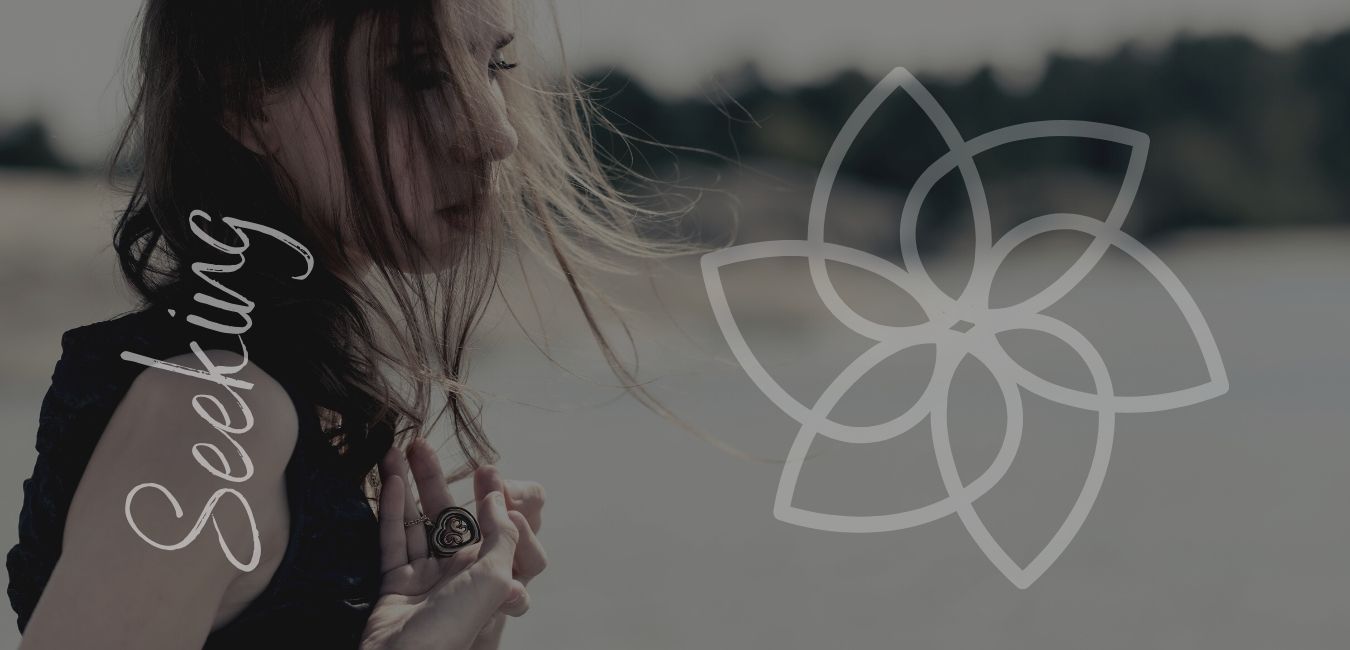 Please STOP Comparing yourself to spiritual teachers and robe wearing beautiful saints.
Enlightenment... the real enlightenment of our hearts and minds doesn't have a mold or look.
It looks like the soul awake, living an ordinary life. Yes some are drawn to monastic lives, but many are called to live the enlightenment they find in the grit and grim of modern life.
That's where we need wisdom the most, don't you agree?
Would you like help with:
Understanding non-duality in simple terms
Applying your spirituality in everyday life

Experiencing your own spiritual truth instead of relying on the teachings of others, on beliefs and hope

Finding an easy natural way to meditate to deepen your connection to your soul, self and source

Learning mindfulness to find peace in the struggles of day-to-day living


Free your heart and mind from the grip of the false separate self

Being able to tell the inner voice of ego apart from intuitive inner guidance and wisdom

How to live in the present?

Using natural intuition methods to experience the peace, love and truth of your being every day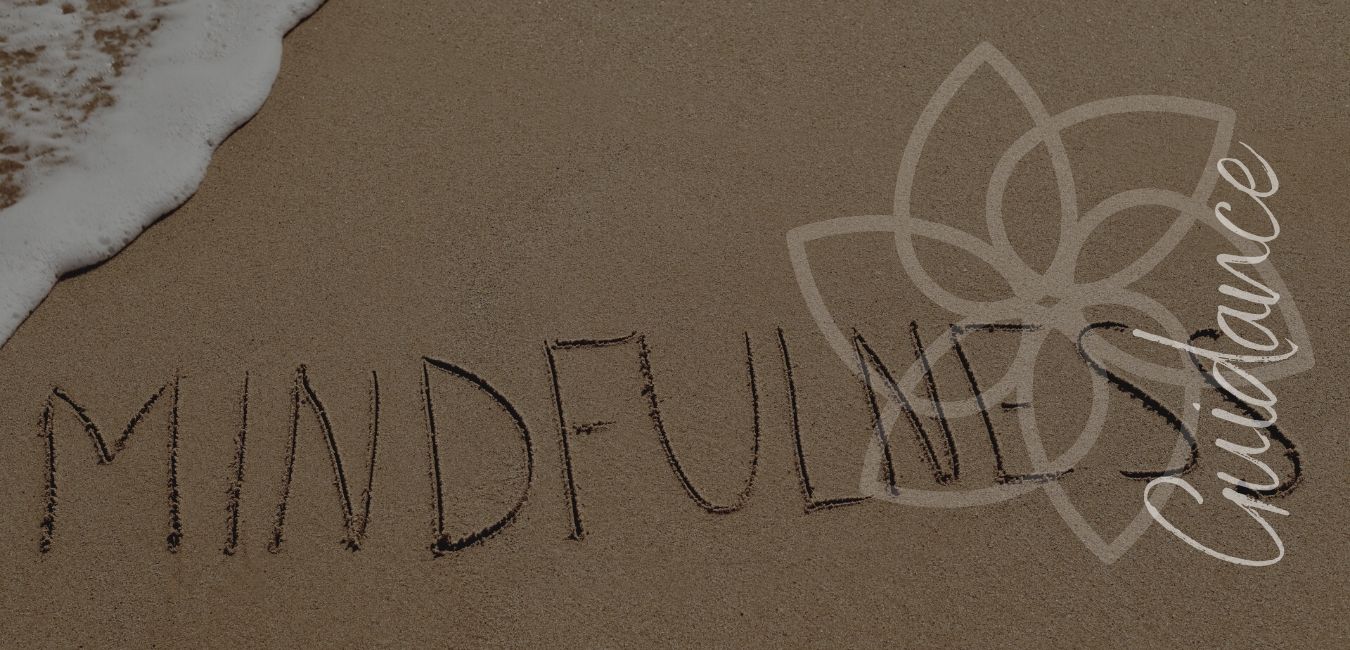 Many clients come to me feeling like they are failing spiritually because of still feeling sadness, anger and self doubt, even though they've been on a spiritual and growth path for ages.

They also worry that they're losing friends and relationships after spiritual awakening.

Did you know that it's common to even feel a total loss of direction and purpose after you begin to realize the self?

And students are worried that if they don't do anything about this calling to a spiritual path, that they might be ignoring an important once-in-a-lifetime opportunity to realize the self. Like a flower ignoring the call to open to the sunlight.

Here are some important areas that I help my students with:
Understanding non-duality in simple "aha I got it!" terms
Using natural easy-to-use intuition to experience the love, peace and happiness of your true self

Be guided through revealing mediation and mindfulness practices to deepen your spiritual awakening

Remove the obstacles to self-realization and living an enlightened life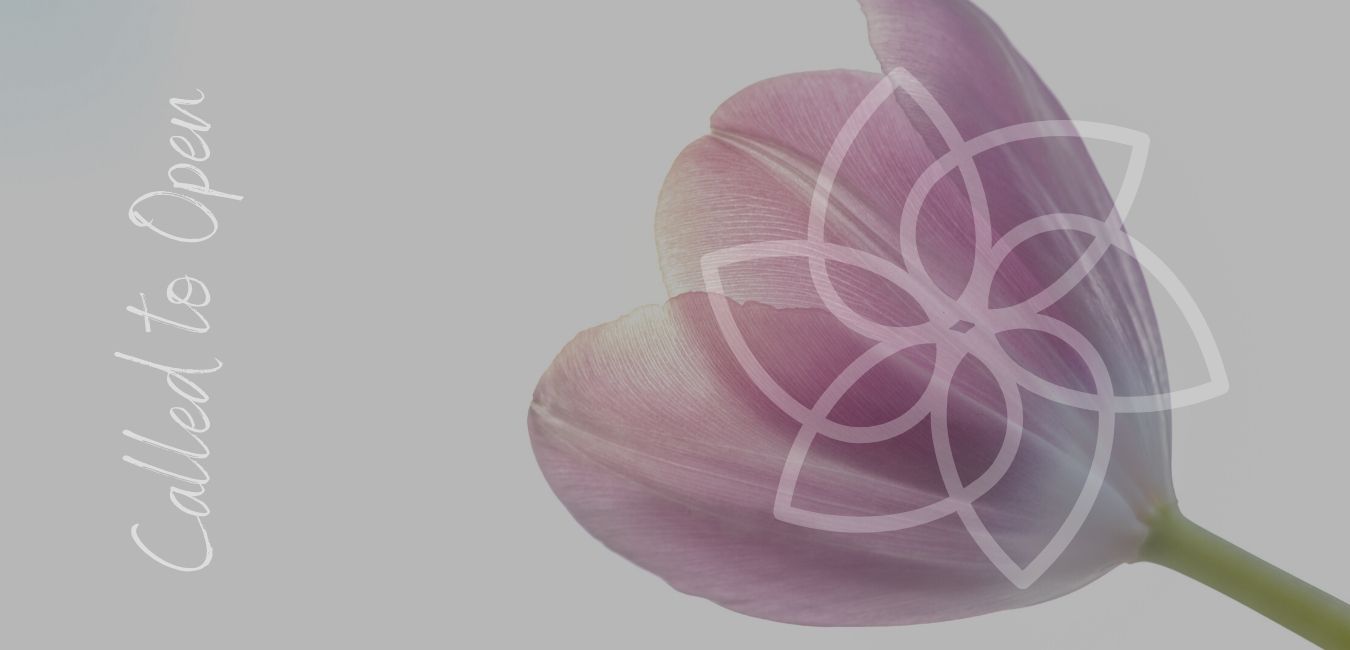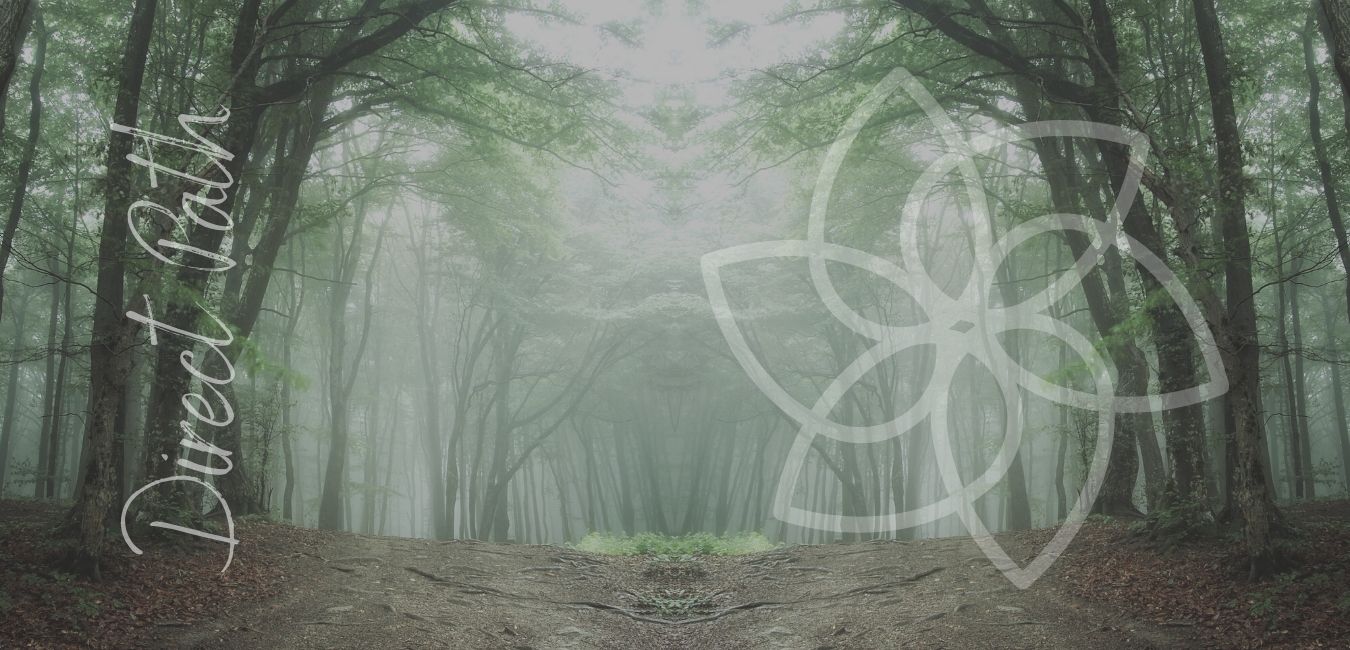 e Traditional Spiritual path has gifts but it's also some serious problems like:
Dogmatic rigid beliefs - pushing people to accept teachings on blind faith
Ego dresses as 'being spiritual' - where a spiritual identity is still a false separate self
Being at war with physicality and material reality - where spirituality is divided from survival, like an apple tree rejecting the rain
A lack of female and real world voices for enlightened wisdom
The Enlightened Apple Tree path works to resolve these issues with:
Direct Path Non-Dual approach - to help you to directly discover and experience instead of believe
Challenging spiritual identification - where all identities are seen as an illusion, including the spiritual identity
Including physicality and material reality - where spirituality is unified with survival, like an apple tree welcoming the rain
Calling you to be a real world voice for wisdom where ever you are - from boardrooms to kitchens, hospitals to temples. Be a voice for wisdom.
Your Apple Tree is a symbol for the self, your Enlightened Apple Tree, is the awakened self.
Here are 4 ways I help your Apple Tree to become an Enlightened Apple Tree.

FIRST:

I show you how to use your natural intuition as the most important tool for your self realization path.

THEN: I help you to directly discover and experience the true Self, your Soul and Source (god, life, universe).

THEN: I guide you through beautiful meditation and mindfulness exercises so that you can live the peace, love and happiness that you find you are.

AND FINALLY: I show you how to use this enlightening knowledge, mediation and mindfulness for all the seasons of your soul - the winters of suffering, the autumns of seeking, the springs of awakening and the summer of enlightenment.
There are 12 modules that you get access to.
The first 5 are available immediately when you Enroll.
WHAT YOU LEARN:

Here are the topics we will cover with love and care. Be inspired by helpful teachings, practice guided meditations and enjoy daily mindfulness practice that is easy to weave into your day-to-day life:
MODULE 1: "Intuitive Enlightenment"
Bringing Advaita Vedanta (Non-duality) to life in your heart and mind, to know your Self rather than believe. Use your natural intuition to know the peace, love and truth of your being.
MODULE 2: "The 3 Ropes or Gunas"
This helpful teaching supports a better quality of life, and offers practical ways to bring our minds and hearts to peace, wholeness and clarity. Work to cultivate a still, clear illuminated mind and learn to transform a restless busy mind or a dull heavy feeling.
MODULE 3: "Enlightened Enneagram"
Use the Enneagram 9 Types personality system to courageously transcend personality and overcome your types common obstacles on the spiritual path. This includes meditations for each type, and meditations for anger, shame and fear.
MODULE 4: "The Science of Non-duality"
Learn how to be free of the world-wide dogma of materialism, which is the belief that matter creates consciousness. See how science supports non dual reality.
MODULE 5: "Life Purpose, Dharma and Doership"
Lay down the burden of doership to let life flow in service to itself. Understand how life purpose works when there is no separate self.
MODULE 6: "The Journey of your soul"
Understand the role of the individual soul and how it serves the non dual self. Many non dual teachings do not fully embrace the important place of the soul. This course includes guided meditation soul regressions and draws insights from extensive research into near death experiences, past life regression and the life between life regression work of Michael Newton author of "Journey of Souls."
MODULE 7: "Intuitive Support"
This practical course teaches how you can easily offer intuitive support to others, to help others to claim their wholeness and truth - all without saying a word. This is a subtle, non attached transmission of truth that we can learn to work with consciously.
MODULE 8: "Enlightened Work"
Many experience a 'no man's land' disorientation when they begin to awaken spiritually, no longer driven by fear, desire or survival impulses, this can be a gentle transition or a very difficult time of massive career change. How do we work and move in life when free of fear and desire? What is the non dual perspective on money, work and business building? This course offers an enlightened perspective on work.
MODULE 9: "Enlightened Relationships"
Relationships can undergo a subtle or massive transformation in the light of self-realization. Many worry about how relationships can still work with the dissolving of the separate self. We work to understand relationships from the perspective of non-duality and support your building enlightened relationships.
MODULE 10: "Miracles and Manifestation"
Miracles and manifestation is possible, but it is important to understand that there is no separate self to take credit for this. Gain a non dual understanding of how life, the knowledge field also known as the God of our being is the doer, manifestation and miracle of existence. We will also look at how to consciously work with the field life to support truth and reverence for life.
MODULE 11: "Creative Self Expression"
All expressions of life share the same non dual self, and yet life is designed to creatively express itself in unique ways. This month we honor and explore the creative impulse through art, poetry, music and writing. Freeing your creative expression is also a good way to find where the separate self is still energetically holding back your life.


MODULE 12: "Waking the world"
We end the 12 month path with looking at how we each are called to serve the planet, the environment and humanity at large. Tuning in to our own life's highest contribution, where life is in service to life, holding the vision of an enlightened world.
Also, every month you can join a Saturday live class and you can send questions and share with Colleen-Joy directly to her mobile phone via her What's App Support number (text and voice note only).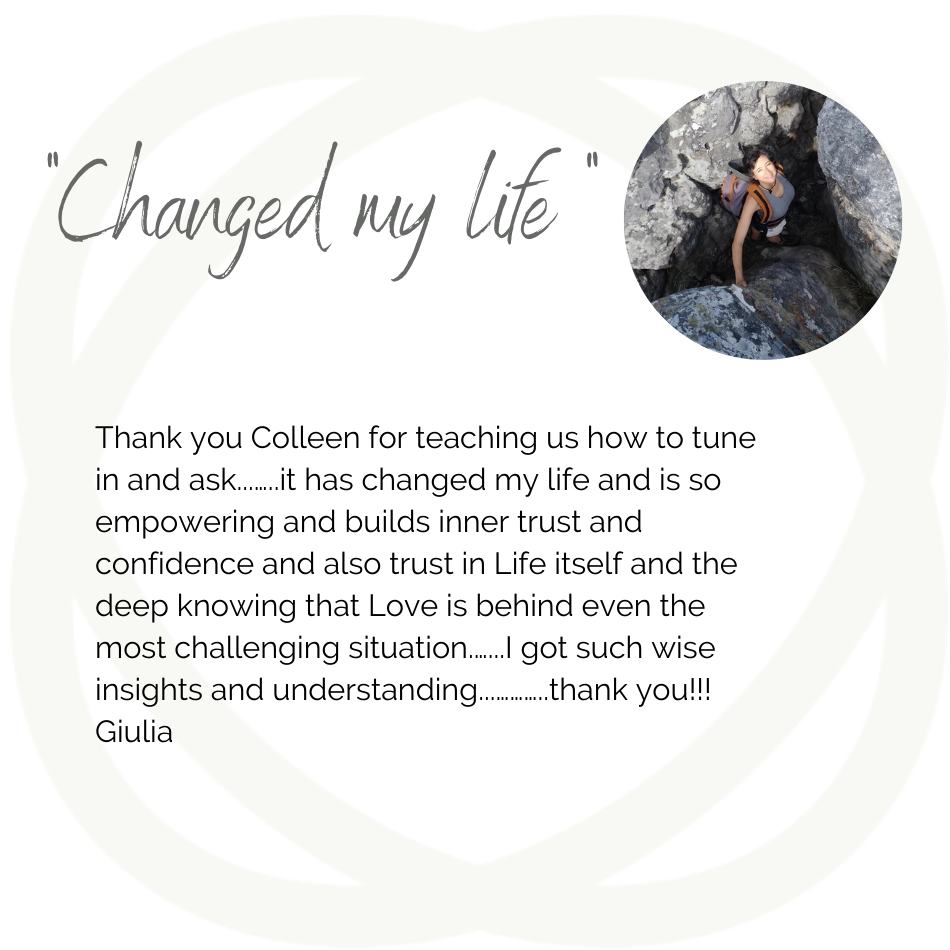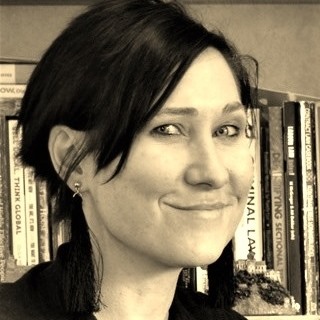 I love everything about your courses.
Your content just blows my mind.
I love that I can work through everything at my own pace. And I absolutely love your analogies. I often draw out your analogies on my notes (I'm a picture person) and I love how you also visually demonstrate concepts in your courses.
You've opened up this whole new world (well its always been there) but you've made me aware of intuition in a new light.
I'm also really grateful that you've made your courses so affordable at this stage and accessible, even though the actual value exceeds far beyond.
Your courses have made a difference in my personal life and career life, and I'm so glad that you are a part of my journey.
I'm learning a lot. Thank you so much.
- Linde Spencer
WHAT DOES YOUR ENLIGHTENED APPLE TREE MEMBERSHIP CONTAIN
You will receive:
Foundation course

immediate access to instructional videos.
(Approx 1-2 months to complete, self-study)

Monthly

access to a new topic live online lass with Colleen-Joy.
2.5 hours, teaching focused on deepening your intuitive enlightened understanding of your non-dual "Self, Soul and Source", meditation and Q&A session to answer the questions you have sent in.
Don't worry if you can't make the classes you will receive the recording.

A Weekly

non dual video teaching + guided meditation + mindfulness exercise to enjoy. Giving you 4 x teachings, 4 x guided meditations and 4 x mindfulness practices per month to enjoy forever. 5+ Months of these are available immediately.
WHAT SKILLS ARE DEVELOPED
Meditation skills - For self-realization and to support the embodiment of truth.
Mindfulness - For daily life, so that you heart and mind can benefit from enlightenment in living.
Intuition for enlightenment - So that you can tune in to the non dual peace, love, beauty and contentment of the self in all of life.
Intuition for supporting others - So that you can transmit intuitive support to loved ones.
HOW TO ASK QUESTIONS AND RECEIVE PERSONAL GUIDANCE?
At any stage you can submit a question. Colleen-Joy will do her best to answer your question during her next live online class (held once a month). Sometimes she makes video teachings and is able to write back to you on the comment section.
As a student of the Enlightened Apple Tree group or E.A.T for short, you will be emailed Colleen-Joy's support TEXT WHAT'S APP number.
Colleen-Joy looks forward to supporting your spiritual path.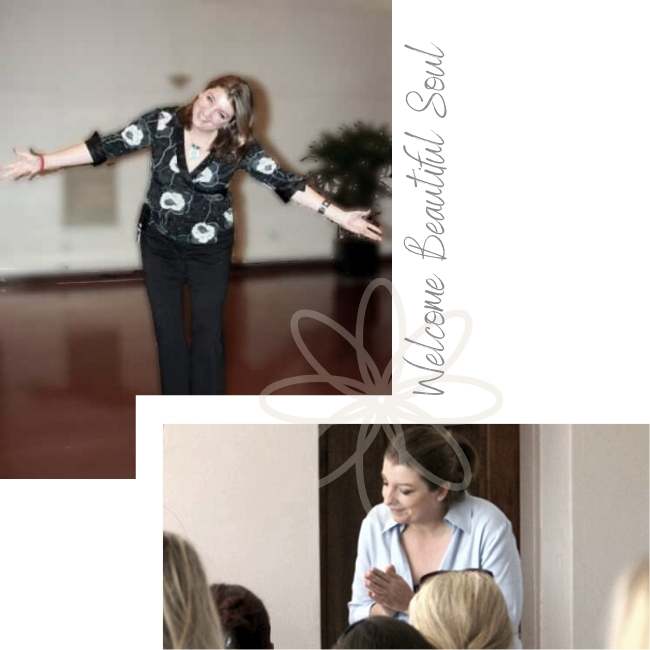 WHEN ARE YOUR ONLINE CLASSES

These 2:30 hour live classes are once a month on a Saturday (a schedule of dates will be sent to you on enrollment, please allow for Daylight Saving Time).
Recordings are made available if you cannot attend.
14h00 Johannesburg (SAST)
14h00 Italy (CEST)
13h00 London (BST)
08h00 New York (EDT)
20h00 Singapore (SGT)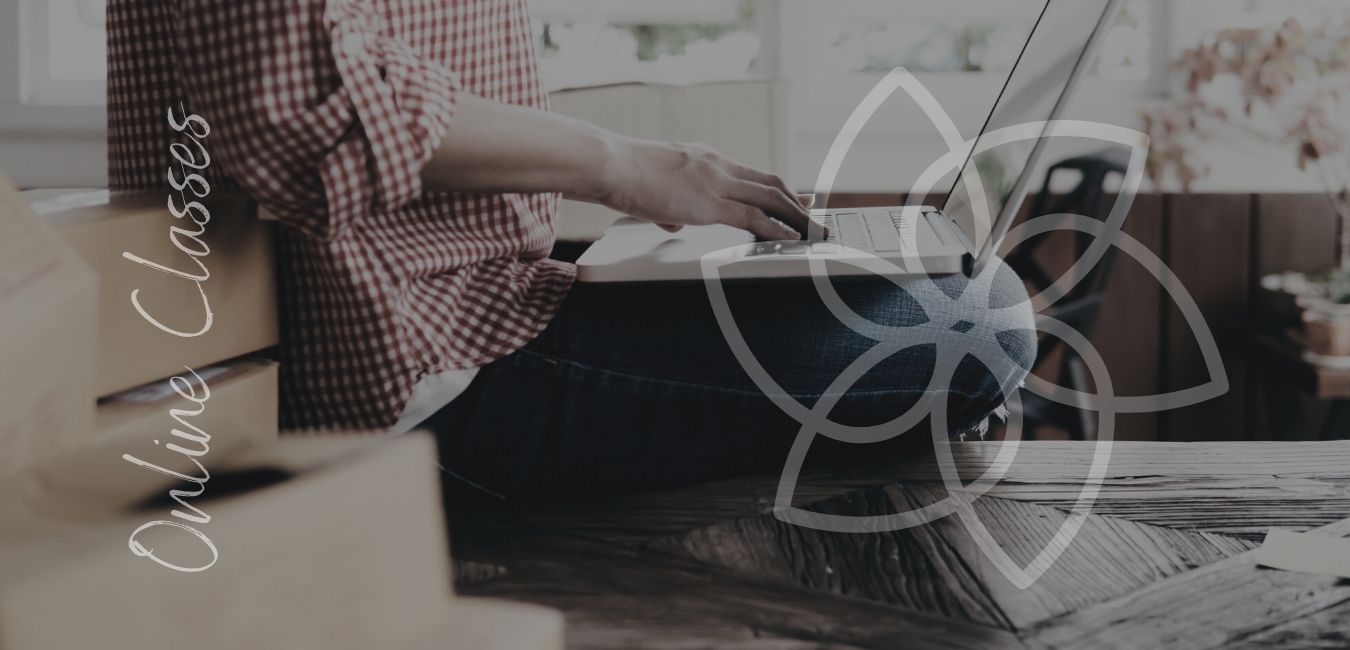 HOW TO ENROLL:
When you click the Enroll in Course button you will be taken to a secure encrypted checkout page where you can use your preferred card to pay.
Immediately as your transaction occurs, you will be redirected automatically to your Enlightened Apple Tree Membership Course where all of your FOUNDATION online teachings and 5 months of videos, meditations and mindfulness exercises are waiting for you to enjoy.
You will also receive your ZOOM link to attend convenient monthly online classes.
You can of course go at your own pace, this is a study of love and enrichment, not pressure. And you can cancel at any time.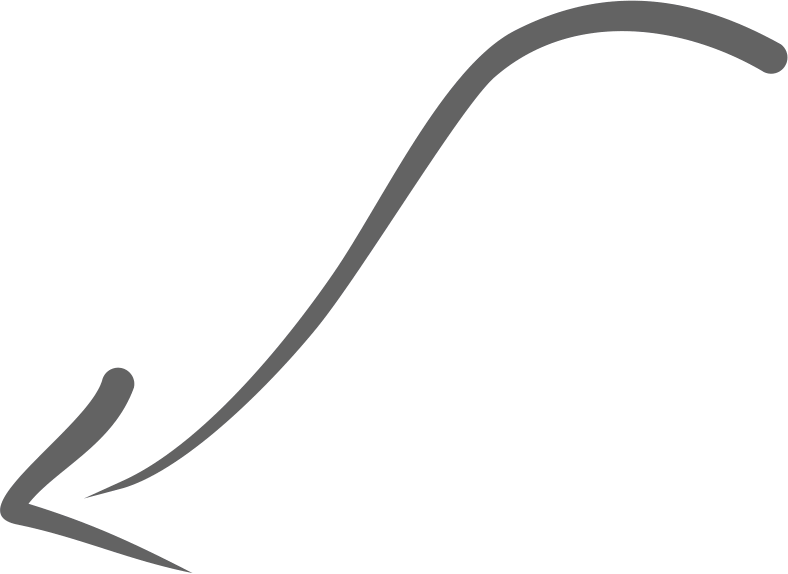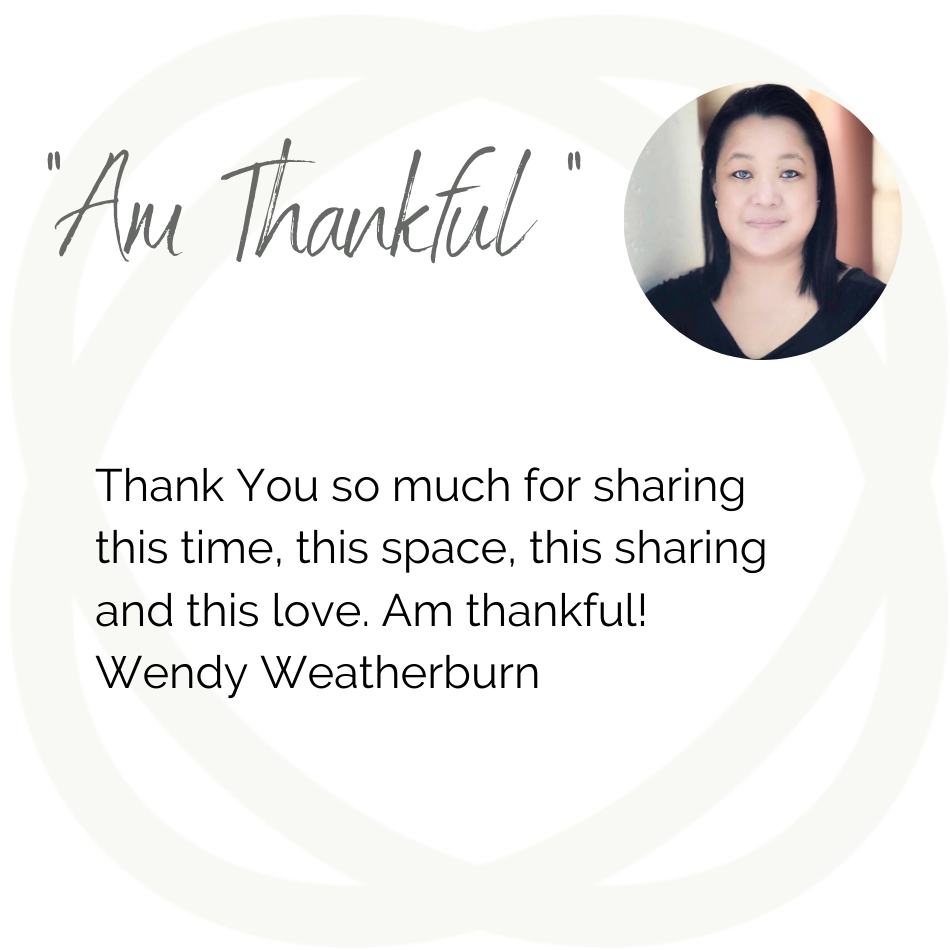 Here is your FOUNDATION COURSE curriculum.
See exactly what you have instant access to after enrolling.
Click the "PREVIEW" buttons to sample
You will also immediately have access to at least 5+ INCLUDED COURSES.
Courses Included with Purchase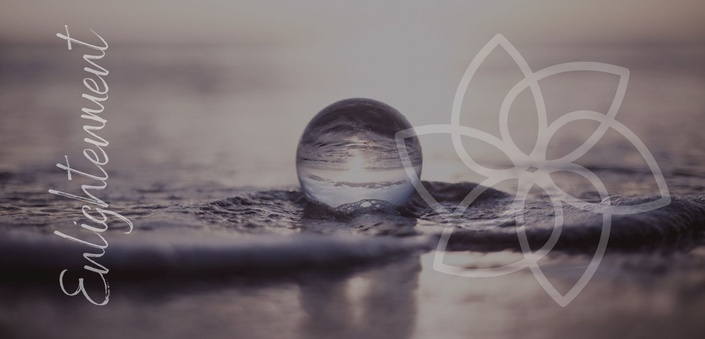 "Live Your Enlightened Life"...... FREE 1 Week Non-Duality Course
Breakthrough the obstacles to self-realization, use your intuition for non dual enlightenment.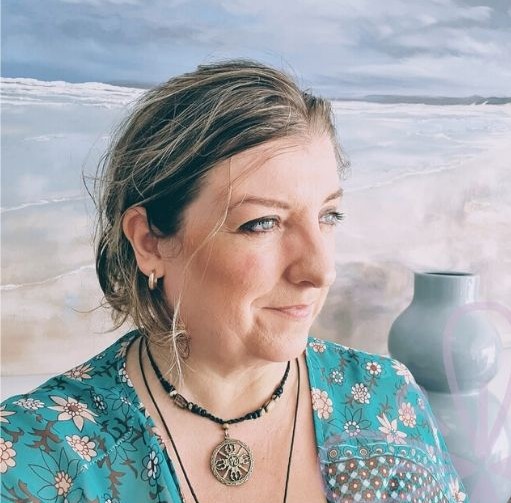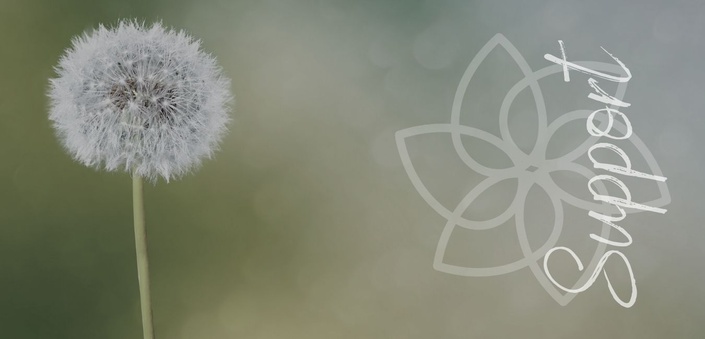 "How To Offer Intuitive Support" - 4 Week Course
We can support others without saying a word. Learn to tune in to the highest, wholeness and truth that is deeper than mind and personality to enlighten.
"Enlightened Enneagram" 4 Week course
Understand the deeply spiritual dimension of the Enneagram as an original wound of separation in the soul. Learn to transcend the personality and know the Self.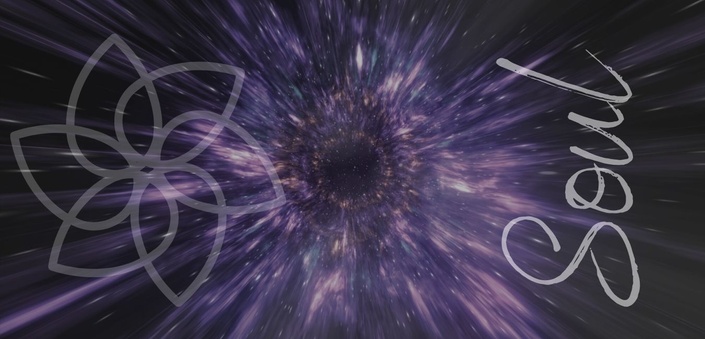 "The Journey of your Soul" 4 Week Course
Access LBL Life-Between-Life & Past-Life Soul memories. Connect to your soul from a non-dual perspective.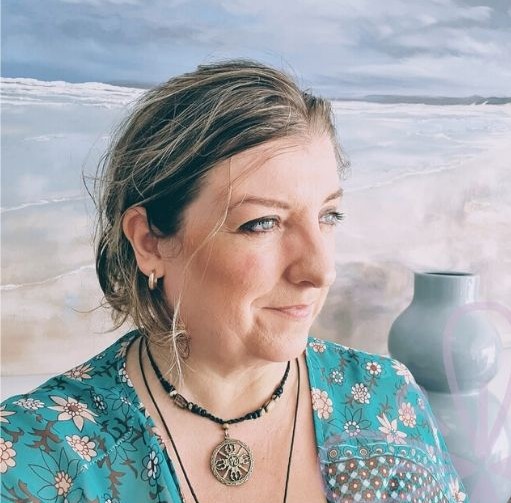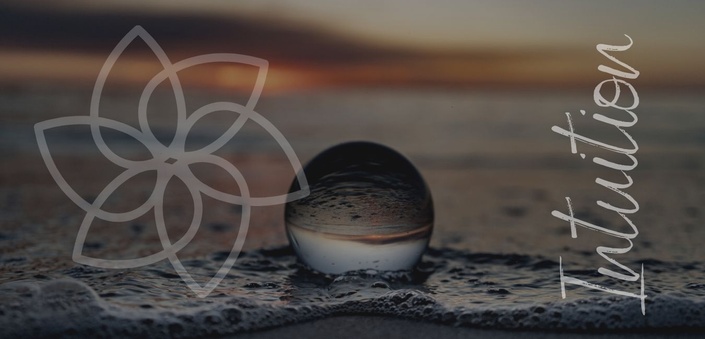 "Intuitive Enlightenment" 4 Week Course
​How to use your intuition starting today, to awaken to your non-dual self in a way that is natural and easy.​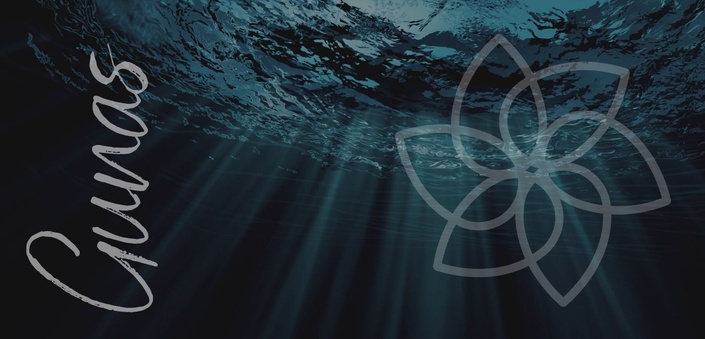 "The 3 Gunas & their surprising role in enlightenment" 4 Week Course
Understand the 3 Gunas and learn how to use them to rest deeply, create with inspiration and realize the nondual self.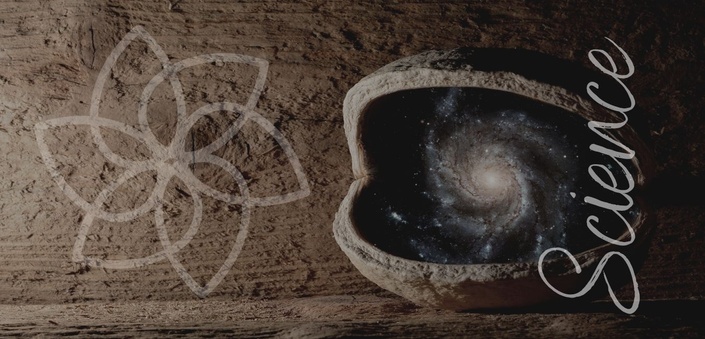 "Science of non-duality" 4 Week Course
Understand how modern science and quantum physics proves non-duality. Directly experience your Self as non-dual so that you don't need to rely on belief.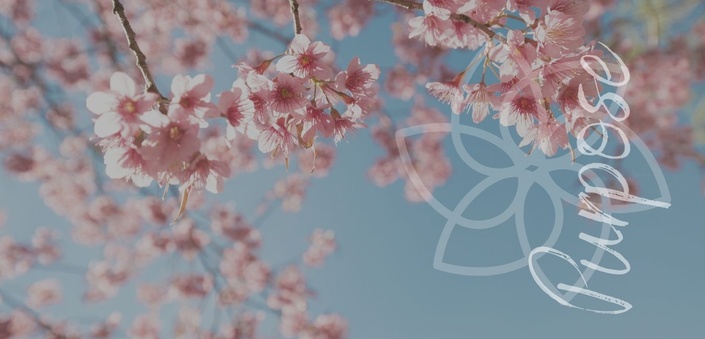 "How to find your Enlightened Life Purpose"...... 4 Week Course
Lay down the burden of doership to let life flow in service to itself. Understand how life purpose works when there is no separate self.
"Enlightened Work" 4 WEEK COURSE
Many experience a no man's land disorientation when they begin to awaken spiritually. What is the non dual perspective on money, work and business building?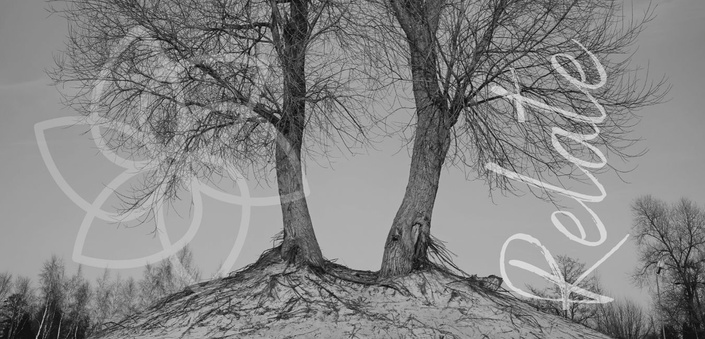 "Enlightened Relationships" ....... 4 WEEK VIDEO COURSE + RECORDED LIVE SATSANG
Relationships can be a painful & powerful teacher. How do we heal relationships patterns and share love? Let's tune-in intuitively to gain wisdom and healing.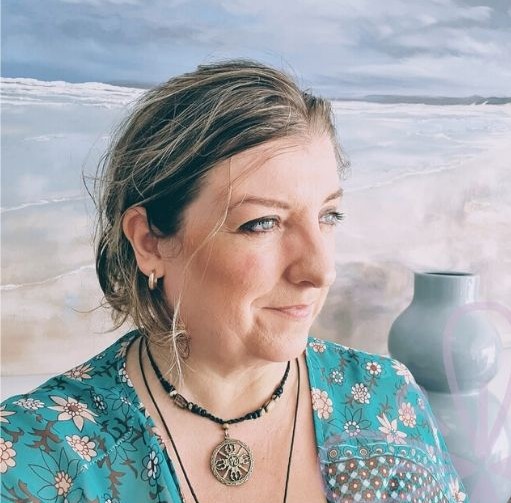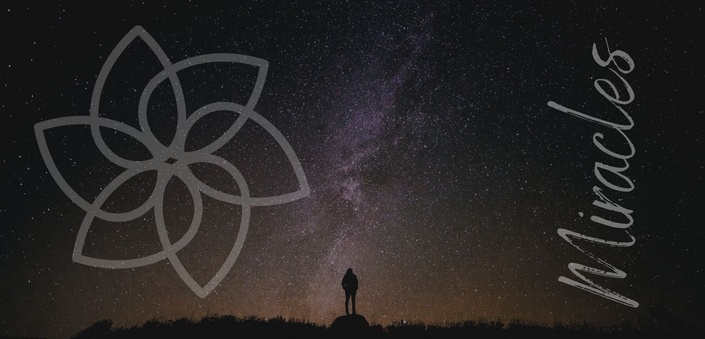 "Miracles and Manifestation"....... 4 WEEK VIDEO COURSE
Gain a nondual understanding of how life, is the doer, manifestation and miracle of existence. Learn how to consciously work with the field life.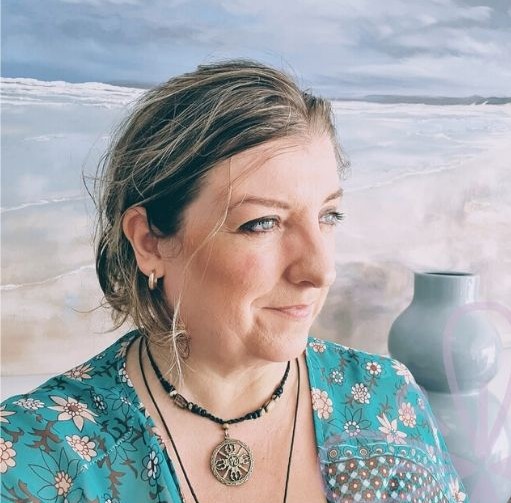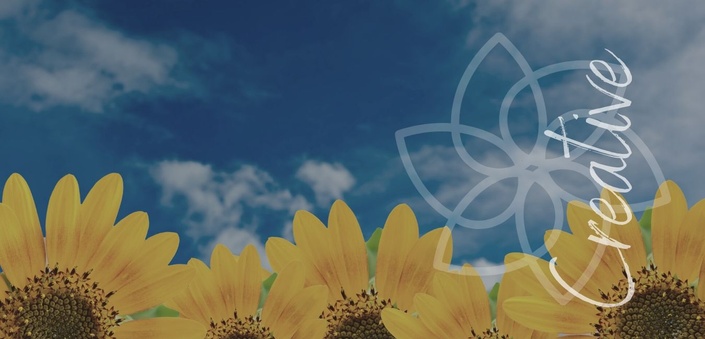 "Creative Self Expression" LIVE SATSANG 29 August 2020 + 4 WEEK COURSE
Free your creative expression to find where the separate self is still energetically holding back your life. Explore your creative impulse.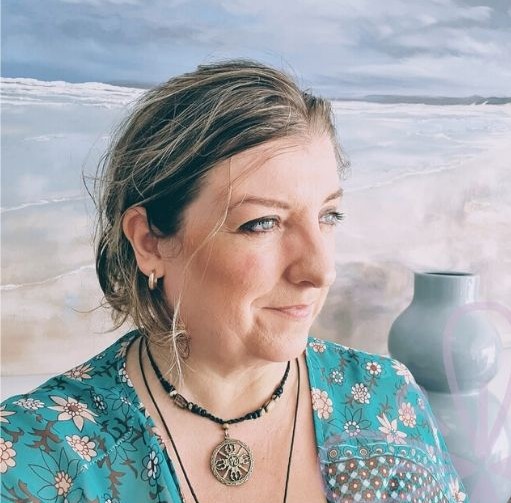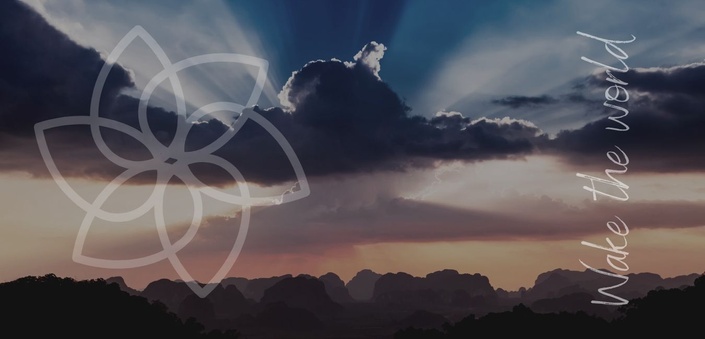 "Wake the World" LIVE SATSANG 19 September 2020 + 4 WEEK COURSE
How are you called to serve? Tune in to your own life's highest contribution, hold a vision for an enlightened world.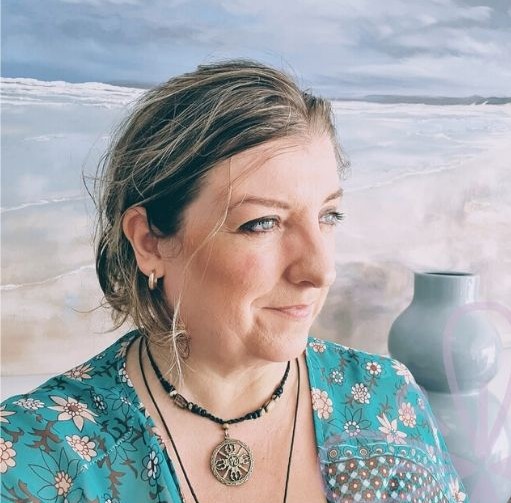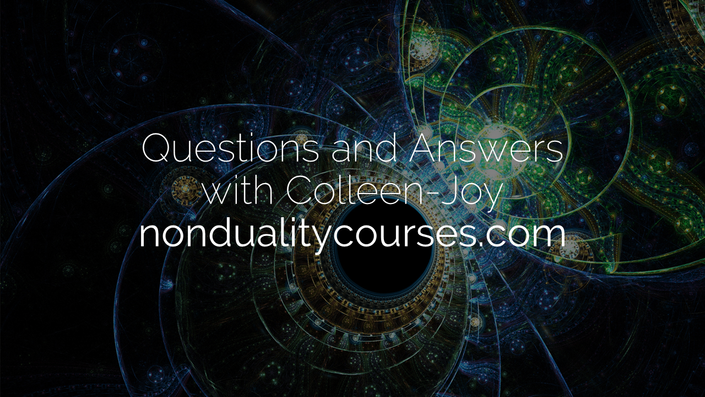 STUDENT Questions & Answers
Answers to our most important questions about spiritual growth, enlightenment and non-duality, with Colleen-Joy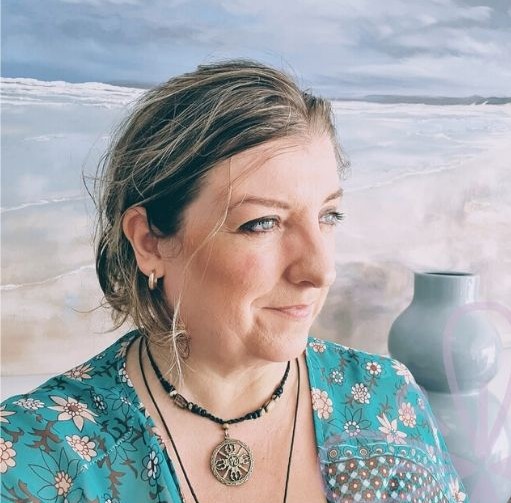 Original Price: $260
Your Instructor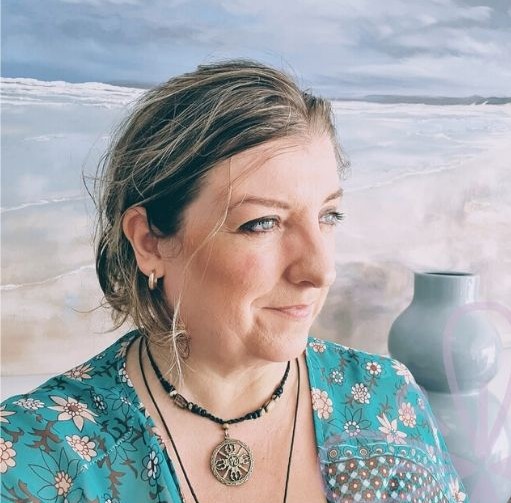 "Be a voice for wisdom."
Colleen-Joy says that, 'Enlightenment doesn't only belong to saints wearing robes. Enlightenment belongs in every home, hospital, school, temple and workplace. Non dual enlightened is medicine for our relationships, self-image, work and world.'

She offers a unique non dual voice grounded in the life of a mother, business woman, wife and 'ordinary woman.'
With many online courses, books and blogs she teaches 4 Wisdom Skills:
As a seasoned speaker, she has given over 900 talks and taught over 35,000 students around the world, for over 3 decades.

She has published 3 books and has authored many internationally accredited courses. 2 Documentary television features have been made about her life story.

Her heart is never without the sacred presence of the redwood forests in San Francisco, the poems of Rumi, the dialogues of Sri Nisargadatta, the direct path teachings of Rupert Spira and the paintings of Vincent Van Gogh.

If you don't find her teaching online, writing or painting, you'll find her driving her muddy 4×4 to remote wild places where the animals roam free.

She helps students to learn how to know the non dual self, their souls and their source, without relying on belief, through intuitive direct perception.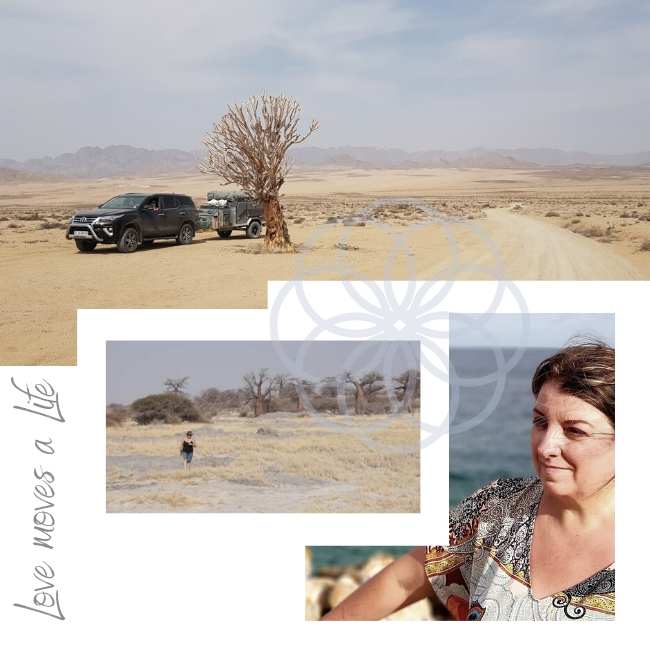 Frequently Asked Questions
When does the course start and finish?
The course starts now and continues for as long as you want! It is a completely self-paced online course - you decide when you start and when you finish. You can also attend monthly Saturday 2:30 hour live classes and can message Colleen-Joy on What's App for personal guidance.
How long do I have access to the course?
After enrolling, you have unlimited access to this course for as long as you are a member- across any and all devices you own.
What if I want to stop my membership?
We would never want you to be unhappy! You can cancel your membership at any time.
How do I ask Colleen-Joy questions?
You will be emailed a What's App number for text and voice note messages (not calls). Students post short questions. Colleen does her best to reply to her students during the class. She also makes video teachings on the most important questions. Please keep questions short and focused on your most important inquiry.
What do I get for my membership?
You immediately gain access to the full set of FOUNDATION teachings. This includes 42 VIDEOS. WEEKLY: After 1 month (your foundation) you will receive a new teaching every week, with a guided MEDITATION and a suggested MINDFULNESS exercise. These are all short nugget-sized, designed to fit into your life easily. You can also send in your questions for Colleen-Joy. MONTHLY: Join a live Saturday 2:30 hour class with Colleen-Joy for a non-dual teaching, meditation, and for her answers to your questions.
Why is this course priced so low and why are there 3 prices?
This work is Colleen-Joy's gift to others. She has a successful training company that looks after her needs, so this Spiritual Mentorship program is set as affordably as possible. She wants to make this work accessible to anyone with a heart's desire for truth. That's why you can choose the price that you can afford. She also offers regular free teachings via social media for those who cannot afford her Mentorship program.
What happens after the first 12 months?
During the process Colleen-Joy will be tuning in to the group's needs and progress, all 12 months of online content will be available and you will be able to attend the monthly classes. You, of course, may exit the program at any stage.
Colleen-Joy has lovingly put this program together because she believes that the world needs enlightened souls.
After you click Enroll, you will be asked for your email, name and payment.
This is a secure fully encrypted process. You will then receive an email with confirmation and a receipt.
We hate spam as much as you do, your information is protected and respected. You will only receive emails to support your non-dual enlightenment journey from Colleen-Joy.